Back in 2011, Peach State Roofing completed one of its most successful projects to date. Rabun Business Park, owned by The Development Authority of Rabun County (DARC), is a 971,905 sq foot multi-tenant industrial building tucked away in the beautiful Rabun County, GA foothills. The newly renovated building can be home to manufacturing, distribution and/or call data centers.
As part of the Rabun Business Park's renovation budget at the time, Peach State Roofing re-roofed approximately 470,000 sq feet of the building. Portions of the properties roof were re-covered as well as completely torn off in preparation for new roof systems. Carlisle white TPO was used over the new sections as well as 3.3″ polyiso board for the areas fully replaced. The entire building received new gutters and down spouts; both gravel stop fascia and coping. The remaining ~500,000 sq feet of roof received repairs and HVAC unit replacements
The DARC chose to add many energy efficient improvements to their building as well. The reflective white TPO was chosen in order to help save on the energy costs during the extremely hot summer temperatures. Fifty prismatic skylights were also installed to save on energy costs through natural lighting. In addition to the energy efficient improvements, DARC and PSR worked together in hiring local labor to help in the re-roofing process and create jobs in the North Georgia area. It was important to DARC to help boost their local economy and spark interest in their new venture.
It was not only a pleasure for Peach State Roofing to have done business with DARC, but also vice versa. William Gravely from DARC shared his appreciation, "We could not have been more happy in working with Peach State Roofing. They worked well with all of our requests and finished in a timely manner. They communicated with us through out the project and did superb work."
Peach State Roofing takes pride in providing a "valued" service at a great "value". Aside from specializing in re-roofs and repairs, PSR also offers many other services including: new construction roofing, maintenance programs, energy efficiency evaluations, roof inspections, roof cleaning, etc.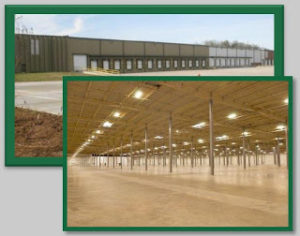 Peach State Roofing, Inc. – National Commercial Roofing Services
1-800-604-9309
www.PeachStateRoofingInc.com